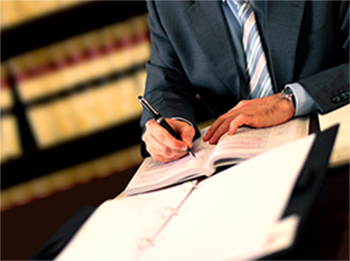 PRACTICE AREAS:
Finance and Banking

Real Estate

Project and Assets Finance

Foreign Investments

Antitrust.
Formed at Instituto Tecnológico Autónomo de México (Attorney at Law, 1988); Georgetown University (Orientation into the United States Legal System). In 2012 Mr. Rivera was granted with the "Attorney of the Year" award granted by the Clients Choice Award for his excellent practice in assets finance. Mr Rivera represents foreign and international financial entities and banks in all kind of financial and banking transactions, activities and regulatory issues, as well as international and domestic companies. Also Mr. Rivera represents a large number of real estate developers and funds.
His work encompasses the structuring and development of project finance transactions, real estate acquisitions, development of legal joint ventures and real estate vehicles, management of real estate property, placement of securities, collateralizations, real estate and others, as well as general legal advice to financial entities, banks, real estate developers and funds and all other kind of corporations. Mr. Rivera is member of the Board of Directors of Metlife Mexico, Metlife Pensiones and Hewlett Packard Operations Mexico and Secretary of the Financial Committee of the Mexican Institute of Public Accountants.
Email: [email protected]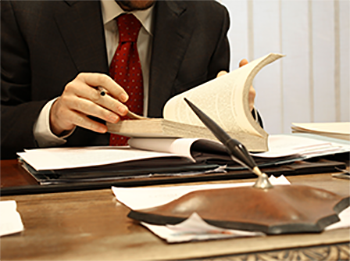 PRACTICE AREAS:
Corporate

Foreign Investments

Energy

Mergers & Acquisitions

Public Bids

Real Estate

Intellectual Property
Formed at Universidad Iberoamericana, Attorney at Law, 1985; TMM special course in maritime law & shipping operations, 1985; Instituto Tecnológico Autónomo de México, Postgraduate in Business Law, 1987; Universidad Panamericana, Post Graduate Studies in Economic and Corporate Law, 1991; Universidad Panamericana, Post Graduate Studies in International Economic & Financial Law, 1992.
Mr. García Sánchez has been counselor for several foreign & domestic companies in different transactions comprising his areas of practice, including, without limitation, construction and operation of power plants, transmission lines, polyethylene plants & others (under IPP, BLT OPF & PPP schemes), as well as corporate & financial restructures, as well as in international corporate restructures & mergers & acquisitions of several commercial corporate groups and commercial companies and in the acquisitions of financial entities in Mexico (participated in the acquisition of Banca Confia and Banamex by Citigroup) as well as providing legal assistance to important corporations in real estate matters & public bids & procurement with PEMEX, CFE and other Governmental entities. Mr. García Sánchéz has active participation in industrial property, franchises and copyright transactions and acted as trust advisor in Banamex and as Head of Corporate Legal Division in Transportación Marítima Mexicana; and currently acts as special Legal Counselor and Secretary of the Board of Directors of several domestic & international corporations.
Email: [email protected]